Broadway
Touring
West End
Off Broadway
Hadestown
Winner of 8 Tonys including Best Musical where a song can change your fate. A love story for today... and North American Tour coming to a city near you!
Broadway, Touring
MJ the Musical
Broadway musical that takes audiences inside the creative process of one of the greatest entertainers in history.
Broadway
Purlie Victorious
Limited Broadway Run ends 2/4/24 Ossie Davis' hilarious comedy of a Black preacher's machinations to reclaim his inheritance and win back his church.
Broadway
All The Devils Are Here
Limited Off-Broadway Run! 10/16/23 to 2/25/24. Patrick Page in All The Devils Are Here: How Shakespeare invented the Villain.
Off Broadway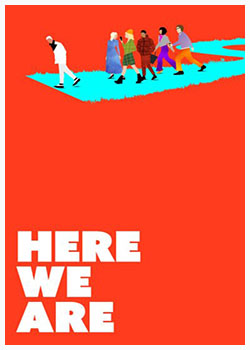 Here We Are
Off Broadway - The final musical by legendary composer Stephen Sondheim, with a book by David Ives.
Off Broadway
Harmony
Unbelievable true story, Harmony tells the tale of the most successful entertainers you've never heard of. . . .
Broadway
Ain't Too Proud
Ain't Too Proud touring cities across America. Check the website to see if they're coming to a city near you.
Touring
Swept Away
Limited Run 11/25 - 12/30 Washington, DC. When a violent storm sinks their whaling ship off the coast of New Bedford, Mass., the four survivors face a reckoning: how far will they go to stay alive? Music and lyrics from The Avett Brothers
Touring
The Wiz
Coming to Broadway April 17, 2024! The Wiz returns to stages across America in all-new, Broadway-bound tour!
Broadway, Touring
Crazy for You
London! Limited Run! Classic Gershwin musical, brought to life by director/choreographer Susan Stroman.
West End
Treason The Musical
Touring UK Now!: Treason The Musical is the exciting new musical drama about the gunpowder plot, with a stunning new score and lyrics that tell a crucial tale in England's history.
Touring
Sinatra the Musical
Birmingham, UK Limited Run to 10/28!: It's New Year's Eve, 1942, and a skinny 27-year-old Italian singer steps onto the stage of NY's Paramount Theatre delivering a performance that will change music history.
Touring
Water For Elephants
Coming to Broadway Feb 24, 2004! The critically acclaimed bestselling novel WATER FOR ELEPHANTS comes to vivid life on Broadway in a unique, spectacle-filled new musical.
Broadway